M3X10 Black BOLT and Hex Nut
Part Number: IO-M3X10/M3HN-B-XXX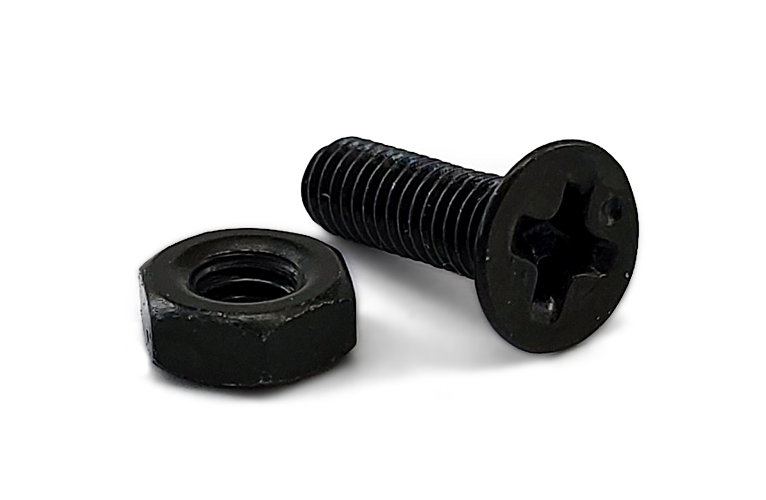 Black bolt and hex nut combo
Black bolt and hex nut combo
JL Series Chassis Connectors
JLX Series Chassis Connectors
Speakerlatch™ Chassis Connectors
Powerlatch™ Chassis Connectors
Select an option to view online pricing and stock
Phillips flathead (countersunk) bolt and hex nut combo pack with a black finish. Size: M3 and 10mm long.
These bolts are suitable for the JL, JLX, Speakerlatch™, and Powerlatch™ chassis connectors. 
They are available in packs of 50 or 100pcs. 
*Each pack of 100 pcs includes 100 bolts and 100 hex nuts.
Flathead (Countersunk) Phillips
Flathead (Countersunk) Phillips
Flathead (Countersunk) Phillips
Flathead (Countersunk) Phillips