Value Add & Custom Solutions
Io Audio Technologies offers value-add options for many of our standard cable and connector products. Modifications like:
Custom Cable Lengths

Special Cable Types

Specialty Products
We can also customize materials and mechanical design to match requirements.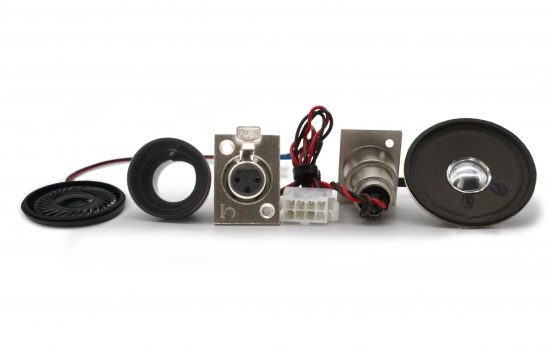 Our in-house engineering support allows for fast response times and we offer inventory management programs to ensure your orders get where you need them, when you need them.
Along with customization options for standard products, our extensive OEM capabilities allow us to produce full turn-key solutions. Whether your current products are unavailable, discontinued, or simply not meeting your expectations, we can help determine an effective solution.
Do you ever lie awake at night thinking about a cool new speaker, microphone, guitar pedal design, or an idea for a product that would rattle the core of every company in the entertainment industry? 
Our dedicated team of manufacturing specialists can guide you through the process and nail down a product design that meets all of your individual needs.
Four decades ago, our parent company, Knight Electronics, recognized the need for providing virtually risk-free design, manufacturing, assembly, and shipping services to small, medium, and large OEMs. We provide the necessary turnkey products, programs, and services that ensure the highest product quality and on-time delivery including ISO 9001:2015, UL/cUL, TUV, and VDE qualifications, 100% outbound and inbound inspection, online production inspection, in-house assembly and test capabilities, tracing and tracking procedures, and worldwide delivery on a JIT basis.