B1000 Series Balanced Cable
Part Number: IO-XLR3-XX-P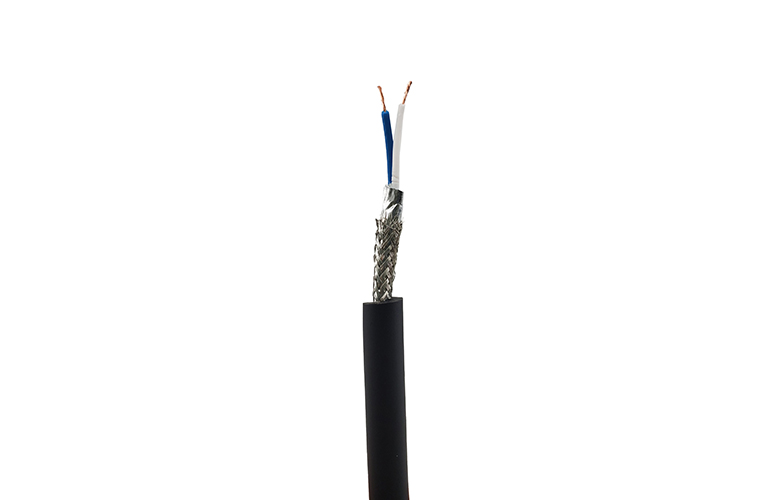 Bulk balanced cable is perfect for making cables for professional audio, or any other low voltage or unbalanced applications.
26 AWG Twisted Pair Conductors
Aluminum Foil and Tinned Copper Braided Shields
XLPE Insulation
Thick PVC Jacket to Reduce Crosstalk
Designed to be a flexible, yet rugged component of professional live sound and studio systems, the B1000 Series Balanced Cable can handle the rigors of any audio environment. It features a tight twisted pair of 26 AWG conductors protected by XLPE Insulation. An aluminum foil shield and a braided tinned copper shield provide 100% coverage from EMI resulting in extreme environmental noise reduction for use in high noise environments.
Applications:
Custom Shop Patch Cable
Custom lengths for Any Size Patch Bay
Balanced Audio
Low Voltage Signal
NOTE: Not rated for in-wall use
ELECTRICAL & MECHANICAL CHARACTERISTICS
CAPACITANCE BETWEEN CONDUCTORS
CAPACITANCE BETWEEN CONDUCTORS AND SHIELD