TJ Series - full Threaded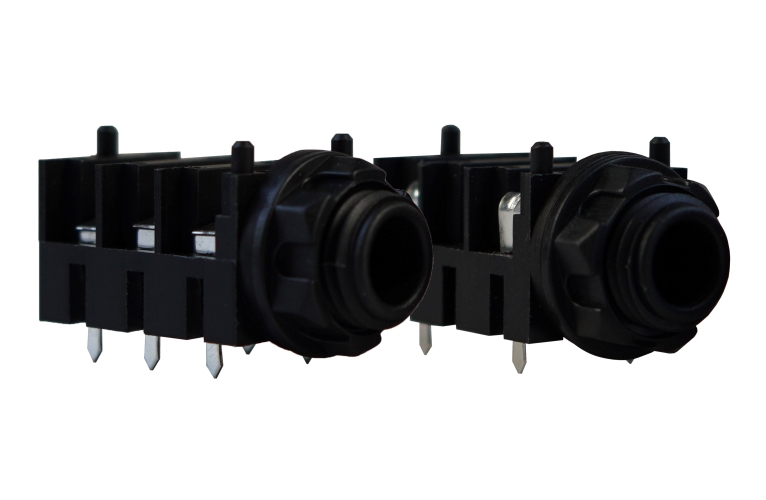 1/4″ Mono or Stereo Jacks, Switched, Fully Threaded Nose, Horizontal PCB. Mounting Hardware Included.
Horizontal PCB
Silver Pins
Switched
Fully Threaded Nose
Mounting Hardware Included
The Tiny Jack (TJ) Series of ¼" phone jacks features a slim design with a high packing density. It features black, plastic housing with a fully threaded nose. The TJ Series provides a switched-contact design which makes them a perfect solution for design-in applications where the termination method is to a printed circuit board and independent control of switched contacts is needed. The compact form factor of the these connectors makes them perfect for situations where space saving is a priority or space for a connector is limited. 
Fits a 11.2mm chassis cutout.
Available in Mono-Switched (IO-TJ4HF) and Stereo-Switched (IO-TJ6HF) options for horizontal PCB mounting.
Also available with a half threaded nose (IO-TJ4HH & IO-TJ6HH).
4 (IO-TJ4HF), 6 (IO-TJ6HF)
Complies with IEC 60068-2-20
-25°C ~ +70° C
(-13°F ~ +158°F)